I decided to go back to Italy for my vacation this year. Cities where Rome, Pompeii, Venice and Florence. I decided to book flight through Orbitz again. I used Hotels.com to find a hotel near the Spanish Steps. That's where I prefer to stay in Rome. This time I did make sure to find a hotel on the bottom of the steps. Last time I had an uphill climb wherever I went to my hotel. That was not fun to do with luggage.
Before the trip I booked the Pompeii Day Trip from Rome on Viator which usually gives very fair pricing on tours. I also booked a tour directly with the Vatican for the Museum and Sistine Chapel tour. The last thing I pre-booked was a train ticket to Venice. That was also booked direct with the train line Fsitaliane.it
Day 1 was one of the worst travel days I had. My flight was with Al Italia and this was the first time I had a bad experience with them, and it was a very bad experience. While waiting to be on a 9 hour flight they kept delaying our flight longer and longer, citing engine problems. There was zero communication over the speakers, they would only make announcements without the microphone, so only like 20 people would hear. After hours of delaying the flight they cancelled it. They had everyone exit and go the ticketing counter and stand in line for another hour while they tried to get hotels for everyone. After that long amount of time waiting, they had everyone wait another hour for a shuttle. People got to the hotels around 2AM. The next day the picked us back up around 1pm to be on a 6pm flight. So we lost a vacation day and had like 30 hours of travel time.
After that the flight when smooth. When we landed in Italy, a driver from the Hotel was a supposed to pick us up from the airport but be wasn't there, later we learned he was late. So, we got a taxi. Taxi rates from the airport to a hotel in Rome is a flat rate of 48 Euros. One thing at the airport that had me going crazy was when I tried to get money from the ATM the only option was cash advance. Which in America you don't want to do or you pay crazy fees, but there it was just the ATM's poor wording and it was just a normal debit.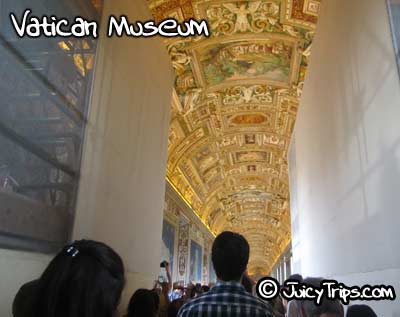 We got to our hotel, Relais Pierret. It is a very nice and clean hotel. Right next to the metro, and I do mean right next to the metro. So, you do get some loudness from people exiting the metro, but it is worth the location, and I would stay there again.
Since we lost a day, we ran to the supermarket, got water and headed for a tour prebooked at the Vatican Museum. If you don't like art history, don't book this tour. The first part is looking at a touch screen while the guide discusses art history, then you go to the museum with your headphone. Prebooking tours is worth skipping the lines, but we were to tired after all the travel time to enjoy this tour.
After that we just wanted to get a good dinner and go to sleep. A lot of restaurants are closed Monday, so we ended up eating at a place we wondered upon and then went to the hotel and got some sleep.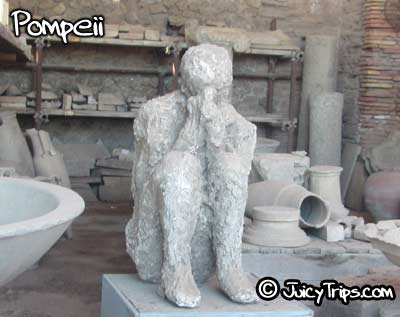 The next day we got up, went the the local bar for an expresso and a croissant and walked to the Piazza del Popolo to meet our guide for the Pompeii tour. The name of the tour company was CityWonders. The guide was very good and interesting on the bus ride over. She stayed with us, but there was a second guide that actually took us throughout Pompeii. Pompeii is definitely a good 1 day trip, I wouldn't do more than 1 day there. When we got back to Rome we ate at Sofia Restaurant, which had very good reviews on Yelp. I had the risotto. All the food was above average, but I wouldn't go back, there are better places in Rome.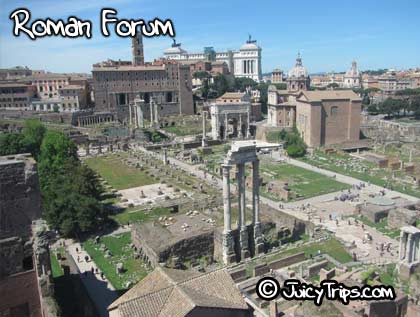 Day 3 we did the normal Rome stuff. The Colosseum, the Forum, the Pantheon, Trevi Fountain & Castel San't Angelo . Rome is definitely different than when I lived there. Seems like nothing but tourists now. Very crowded for my taste and it wasn't even peak season yet. Anyway it was just our Rome hang out day. We had lunch at Grano Frutta e Farina which has great pizza but bad staff. The blonde cashier would not let me pay. She was talking non-stop to another staff member and just ignored me. When she finally took my money, she asked me for more forgetting half of it was already in her hand. Then she would not give me change. For dinner we ate at Al Gran Sasso, this was the best meal of our vacation. Every appetizer we had and every entrée we had was excellent.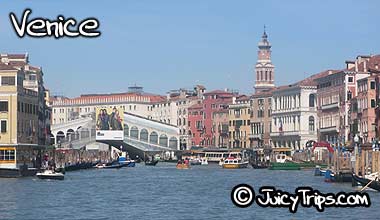 Day 4 we took a train to Venice. The train ride is 3.5 hours. Booking premier elite on the train is worth it. Either way it's not a bad ride. When we got there we booked a Gondola Ride and a Walking Tour. You have to go on a Gondola if you are in Venice. If I had to do it again I would have got a singing ride. The guy we had was silent the whole time. Before the walking tour we had time to eat, so we ate at Osteria Barababao, which was pretty good. The walking tour was okay. Learned that Venice is sinking and is 80% tourists there. There is just a whole lot of stores and not much else. I'm glad it was just a day trip.
Day 5 we jumped back on the train for 1.5 hour ride to Florence. I haven't been in Florence for 16 years, it's a lot different than I remember. Back then I though 1 day was enough. This time I thought I should have stayed more days there. We did a bike tour from Ciao Florence, it was the best tour of the trip. Fantastic guide, also they have tandem bikes if you want one.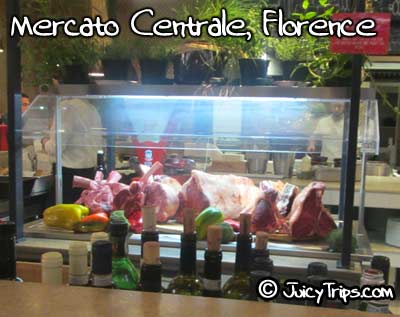 After the trip we ate at a place the guide recommended il Mercato Centrale Firenze. We ate at the steak booth. I usually get mine Medium-Well, the waitess looked at me like I had 3 heads when I said that. They ended up cooking it less than medium. I liked it, but the people I was with had an issue eating it.
Day 6 we booked a tour with Walks of Italy. The crypts, bones & catacombs: underground tour of Rome. It's something I never seen in Rome before, so I thought the tour was decent. The Bone Chapel is very interesting. After the tour we had our final Roman meal at Tucci Piazza Navona. It's typical quality roman food, with a great outdoor location in Piazza Navona, to just sit and enjoy being in the city. After the meal had to go get the best gelato in the world at Gelateria Della Palma Rome. I got seconds there. Was the last day after all.