So, I really wanted to do a major trip, and man did I do one. I did 3 continents in 9 days; Europe, Asia & Africa. I started by flying into Rome Italy, then I went to Beijing China, but in between a had layover in Cairo, Egypt with enough time to go around. Then after China I flew back to Europe and went to Vienna, Austria, but again had a long enough layover to go around Cairo, Egypt .
I started by booking my flights. I booked though CheapOAir.com. The flights where a little expensive, the only money I save was $15 off with a coupon from Juicy Coupons. I didn't plan on getting a long layover in Cairo, Egypt, but when that opportunity came up I took it. I really wanted to see the pyramids. I was a little concerned with safety, but had no problems when I was there. Anyway after I book all the flights I booked my hotels with Hotel.com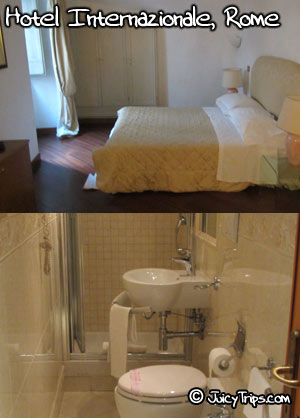 So I departed from the US to Rome, Italy. I was on Air Berlin. Air Berlin was a very nice airline with decent food and good service. I had a layover in Germany, wasn't happy about it, but I couldn't find any direct flights to Rome at all. The German airports are different than the US. When your flight is ready everyone boards at the same time. There are no zone numbers. Also, they boarded the doors in both the front and back of the plane at the same time. I liked that.
When we got to Europe we went straight to the hotel. I chose a hotel in the Spangna section right next to the metro. The name of the hotel was Hotel Internazionale. It was a nice hotel, but it's at the top part of the Spanish steps. So every time we went to the hotel we had a little workout by with going up the steps or steep sidewalks. Also the bathroom was very narrow. I had to squeeze by the sink to get to the shower.
.
.
.
The first night we went and ate at LIFE restaurant. It's a pretty fancy looking place with awesome food. I had the ravioli. After that we walked over Giolitti's for some gelato. It's my second favorite gelato place.
.
.
.
When I go to Rome I mostly like to eat. Best food on earth. Along with that on the second day there we did the normal sight seeing like the Colosseum, the Forum, the Pantheon, Trevi Fountain, Vatican. You can see all the major sites in a day like we did. Just make sure you keep stopping for some awesome pizza and gelato. That day we stopped at my favorite gelato place which is Gelateria Della Palma, it's close to the Pantheon.
.
.
.
On the third day we flew to Cairo Egypt for our layover. We flew on Egypt Air. A week before the trip I booked the Sound & Light tour at the Pyramids light show with Karnak Travel Agency. They are owned by Egypt Air and specialize in layover trips. When we got there however there was no agent at the desk. People kept calling for her but she never answered the phone. There was another man there from Jordan who also wanted the tour. We were lucky he was there because he spoke Arabic and kept asking where she was and would not stop. Finally someone got a hold of her and she said she was at another location and was on her way. After a hour of waiting she showed and we book the trip, it was a shame for the man from Jordan though. She said said his flight was earlier than ours it was to risky to leave and be back in time.
The nighttime light show was starting in 25 minutes so our driver Mohammad had to drive fast. And man did he drive fast. This was the most exciting part of our whole trip. He drove fast as hell in very crowded rush hour traffic. He drove on the line between lanes weaving in and out and actually got us there right when the show started. He got a good tip for that. The show wasn't what I expected. You see the pyramids from a distance so they don't look that big. The light show lights up the pyramids in different colors and not much more. They explain the history, but I heard the history told better on the history channel. After the show we went back to the airport for our china flight.
We had the emergency exit row, so lots of leg space on out way to China. Once we boarded 5 Chinese guys in the aisle next to use took off their shoes and man did that stink. Luckily the smell eventually went away once the plane starting moving.
Once we got to China we took the train and then the metro to our hotel. The hotel we booked was Jianguo Hotspring Hotel. Google maps was totally off with the location of the Hotel. Google Maps I really hate you for that. It took us 5 hours of walking around with our backpacks to find the Hotel. The metro and streets in Beijing have English, but no taxi drives can read English. So, when I tried to ask for directions or get a Taxi, no one could tell us. Walking around in Beijing is not like walking around in any other city I've been to. Every block is EXTREMELY long. So, you're walking forever and getting no where. Finally we when to a Hotel where the clerk was able to write the directions of our hotel in Chinese so that a taxi driver could read it.
After all this we got to the hotel and wanted to eat. It was either 8 or 9pm and most of the restaurants around us were closed. So, we walked over to a McDonalds we saw earlier. It was a good choice, I had enough and just wanted a Big Mac at that point. No English speaking in McDonalds either by the way. Usually I like going to cities where they don't speak English and enjoy a little struggle to communicate. But not in China, it was much harder in China.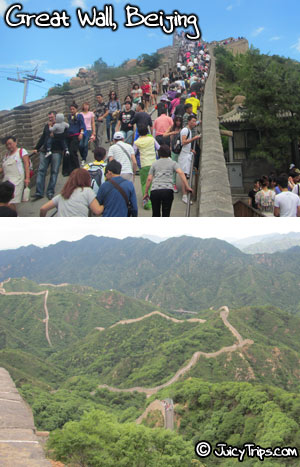 So, on our 5th day we got up at 4am, just because we couldn't sleep. The sun was up already too. We just chilled in the hotel until it was time for the tour we booked. We booked the tour with ChinaTour.Net. The Jianguo Hotspring Hotel is a nice hotel by the way, just hated trying to find it, that's Google's fault. We booked a Great Wall and Ming Temple Tour. The Great wall was very very crowded, but it's still the Great Wall and worth going to. The Ming Temples were okay, not a lot to look at. After that the made us go to this place to get Chinese Medicine. First they gave us a free foot massage(my girlfriend give better ones). Then they had some Eastern Medicine Doctors look at our palms and tell us whats wrong with us. It's just like the regular palm reading scam. If they see a fat person they say high cholesterol and diabetes. We had a doctor from India on our tour who had his cholesterol checked the week before he left and laughed when the Chinese doctor said high cholesterol.
After this they made us go to a Jade factory for shopping and lunch. I didn't do any shopping in China because I hate the way they sell. If you ask how much a T-Shirt is they will say it cost 180 yaun, you know the real price is 18 yaun and they will waste an hour of your time haggling. This even happens everywhere, even in large expensive stores like this Jade factory. One of the doctors from India haggled his way down from 680 yaun to 240 yaun.
That night we went to the Night Market and I wanted to try some bugs like I seen on Bizarre Foods with Andrew Zimmerman. First I tried a sea horse. It was okay, tasted like chicken. Then I tried a HUGE centipede. That was didn't taste good at all and had a bad after taste that stayed with me. Last I tried a star fish. That just tasted like fish sticks, so not real bad or real good.
.
.
On our 6th day we got up and went to the Forbidden City. It is huge and would take about 6 hours to walk though the hole thing. We went though it for about 45 minutes and left. While the architecture was cool, after 45 minutes it all looked exactly the same. Then every time we went into a temple or building there it was just empty. At this point we really just had enough of China. So, we just went to a fancy restaurant for some duck. We went to Da Dong which had the best reviews in out Frommers guide book. I've had much better duck. It was not crispy at all. I wouldn't recommend Da Dong at all.
After this we went to a outdoor market, where I didn't buy anything because I don't like to haggle.
On out 7th day we went to airport to depart China. YAY!! The lady at the ticket counter gave me problems though. She kept asking for my credit card. When I gave her one she said no the other one. She wanted the credit card I used to book the flight. I said I don't have it. She said she need it for identification. I said I have my passport. This went on for 10 minutes. Then finally she just handed me my boarding pass.
Here's some scams in China that people I met fell for. The China Tea Scam. These girls walked up to you and say hey where you from. Strike up a conversation, then ask you to get some tea. Then you get one huge $250 tea bill. Another scam is they say the $20 foot massage, then they jack up the price afterwards. They'd have huge guards that make sure you pay your bills. Cops can get you your money back, but they don't speak English.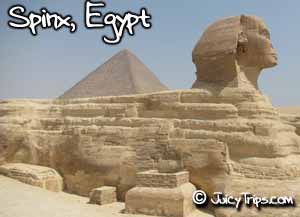 So, the flight is good and we get to Cairo Egypt early for another layover. This one is longer like 10 hours. Again I book a trip with Karnak. He said the tour doesn't start for a couple hours and gets us a free hotel and breakfast at Novetel. Egypt Air gives free Hotel when you have long layover. WOW!
Novetel had a good breakfast, but there was pee in my toilet when I got there.
The tour was to the Great Pyramids and Spinx. We were also supposed to go to the museum, but there were protest there so it was canceled. The pyramids are awesome of course they are the pyramids. There's not much to say though. I'll just warn you about some scams the tour guy told use about that we did see there. People will say hey take a photo on my camel. You're going to pay a lot for that photo when you get off. Also guys will say free tshirt, not free of course. Also, kids will say some very cool poses to do. Don't let them take your photo or you will get charged.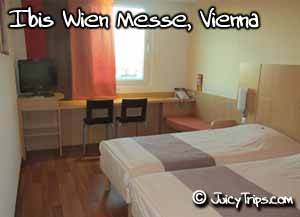 I like Egypt, but I liked it just for the 10 hours. I wouldn't want to stay more. After that we went back to the free hotel for some rest and then headed back to the airport.
On the 8th day we get to Vienna Austria. We go the the hotel Ibis Wien Messe which is close to the metro and easy to find. Ibis Wien Messe is a nice hotel. No problems there. We were tired and went to sleep
.
.
.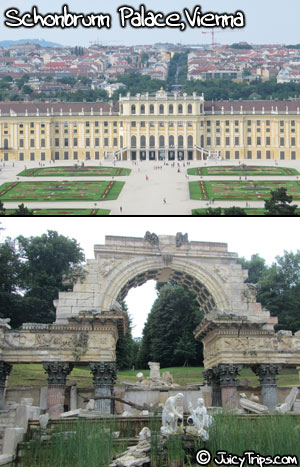 The 9th day We headed out to go downtown. Vienna is a very nice city. There wasn't much for me to see downtown though. So I went to the Schönbrunn Palace . The Schönbrunn Palace is awesome and huge. Unlike the Forbidden City there stuff to see here. It took us a few hours to walk around and honestly the trip took it's toll on us and we were exhausted and tired of walking. So we headed back to the hotel and packed and got ready to head back home. This was not my favorite vacation. China was very disappointing. I think this was the only disappointing vacation I ever had.