I went on a 9 day Europe trip. I did 6 cities in 9 days because I enjoy walking around all day and like to see as much as possible in a short amount of time. The places I visited were London England, Prague Czech Republic, Verona Italy, Bologna Italy, Rome Italy and Geneva Switzerland.
I obviously started by booking my airline tickets. I found the best price this time on CheapoAir and got a $10 off coupon for them on Juicy Coupons. I had a problem where there were no direct flights out of South Florida, and the fastest flight was going backwards and doing a connection in Houston. So, I had no choice and had to do a really long flight. I then booked some of my Hotels, not all because I thought I may change plans on which Italy cities I was going to visit. I also got a Eurail Pass for Italy to be able to just jump on the train whenever I wanted, which was very useful. The last tickets I bought for the trip where additional plane tickets within Europe. I bought tickets on Easyjet, some of the flights were only like $80 and instead of having 18 hours of train travel I'd have a 2 hour flight for cheaper.
My flight to Europe was going to have over 20 hours of travel time so I realized I needed to buy something to keep me entertained. I bought a 16gig iPod Touch. It was a smart move, it has a bigger screen than regular iPods so I could watch movies, and also I downloaded Skype to it and was able to call back home while I was over there. If you buy one I'd recommend you get this case which is also a stand, and also this charger which allows you to charge it back up with regular AA batteries on the plane. Two other things I bought for the trip were this North Face backpack and also these cargo pants where you can zip off the bottom and make them shorts. I already had a hidden wallet, which is important with all the pick pocketers over there. I lived in Rome for several months I know how slick the pick pocketers are over there.

Now whenever I go to Europe I only take a backpack, and I only go with other people with backpacks. If you are going with someone and they want to check in luggage talk them out of it. It would suck if your luggage was lost and you aren't going to be in the city where you landed very long.
Day 1: The flight was pretty smooth, I slept a decent amount and watched 2 movies on my iPod Touch. I got in London England at 10:30am about a hour late. I met a friend who was departing from Philly. We booked the flight so they would arrive at similar times, and we came in a half hour apart. The London wi-fi wasn't working and we were planning to call each other on skype, so we had to use our backup plan and tried using the walkie talkies we brought. There were no problems we found each other fast. We took the train right to the hotel, I booked at the Orchard Hotel. Out of all the hotels I stayed in it was the worst. It had a tiny TV that did not work at all, when I called the front desk about it at night they said they would tell the manager about it when he comes and I never heard back about it. Honestly though, I just wanted to sleep so as long as there are no bugs in the room that is all I care about. The breakfast at the hotel was a traditional English breakfast of eggs and beans. No matter what Hotel made eggs and beans I wouldn't like it.
.
.
.
.
.
.
.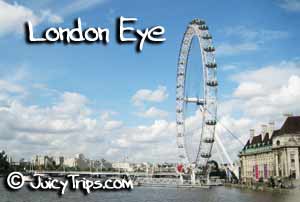 The day I arrived in London was the only day I had to look around the city. So, I went to all the biggest site like the London Eye which is the is the largest Ferris wheel in Europe and gives you great photo opps.
.
.
.
.
Also, we took photos of Big Ben which is right across from the London Eye. Big Ben is the nickname for the great bell of the clock at the north-eastern end of the Palace of Westminster. I tried going to Buckingham Palace but they closed by the time I got there. London is a nice city with very polite people but I actually saw everything in that 1 day that I want to see.
.
.
Day 2: We went to the London Stansted Airport, which is an hour train ride. That airport is like a mall, it's real nice. I then found out that the seats on Easyjet were first come first serve, and since we checked in early we got seats up front.
I arrived in Prague, Czech Republic and went to the hotel I booked, La Boutique Hotel, which was very inexpensive, but very nice, and had a good breakfast included. The location was not great, there was nothing around that area the you wanted to look at, but it's right next to the Metro so it easy access to the better areas. I always heard everything was real cheap in Prague, that is not the case in tourist areas, there you will find $5 bottles of water and overpriced food. After I paid for my first $5 bottle of water the first thing I did in every city was asked were the supermarket was located. So, I could buy water at normal prices.
.
.
.
.
.
.
.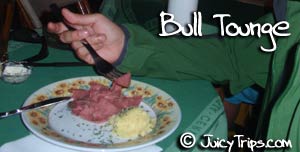 The first day in Prague we just went out to eat.  I ate bull tounge for the first time and it was delicious. Then we relaxed then went to sleep.
.
.
.
.
Day 3: I had a full day in Prague, so first we went to Prague Castle and bought tickets to do some tours inside. Prague Castle is one of the biggest castles in the world (according to Guinness Book of Records the biggest ancient castle). We also went to Old Town Square and Old Town and saw most of the city. Prague has some awesome architecture and has a lot to see.
Old Town Square features various architectural styles including the gothic Týn Cathedral and baroque St. Nicholas Church. The Astronomical Clock is also there with special mechanisms and dials to display astronomical information, such as the relative positions of the sun, moon, zodiacal constellations, and sometimes major planets.
Prague also had some great food. The outdoors marketplace had people grilling sausages on baguettes which smelled awesome and had huge lines. Every where in the tourist areas of Prague just looked cool and you could point your camera anywhere and take a great photo.
Day 4: I flew to Milan, Milan is an awesome city, but I have been there before, so I jumped on a train right away and went to Verona. We arrived in Verona at night, I didn't book a Hotel and had no idea where to go. So, I just looked at the bus schedule and picked the piazza with the most stops and went there. While taking the bus there I was a little apprehensive, because the city seemed dead with nothing to look at, but once I got there I was at ease.
First we had to find a Hotel which was a little hard at night. We ended finding the Hotel Cavour which was a good average Hotel (breakfast was not included). I actually liked that the person at the front desk didn't speak English and had no idea what I was talking about, that's more fun to me. None of the waiters we had in Verona spoke English either.
.
.
.
.
.
.
Verona is a very beautiful city with not many tourist. At night the streets were dead which made for awesome picture taking. Verona looked like a mini Rome, with is Arena and Piazzas.
.
.
.
.


Day 5: I continued to explore Verona, but this time in the day. Again Verona is beautiful, I'm surprised I never heard of it, I only went there because I was it was a city close to Milan on the map.
.
.
.
.
.

We jumped on the train in the afternoon and went to Bologna. Again I didn't book a Hotel and didn't know were to stay, so I found the Hotel Internazionale. The the Hotel Internazionale was extremely nice(good breakfast too),but it should be for the price. I was actually lucky that I paid for a nicer Hotel than usual because compared to other Italy cities Bologna is pretty awful.
.
.
.
.
.
.
.
.
.
.
.
.
.
.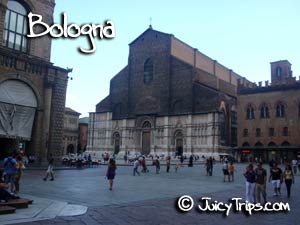 I went to the Torre degli Asinelli and Palazzo Comunale and there wasn't much more of interest. So I went back to the Hotel and got some much needed rest.
.
.
.
.
.
Day 6: We got up early and took the train to Rome. Like I said I lived in Rome for several months. Rome is my favorite city to visit in the world. When we got there I knew I want to stay in Spagna. The Piazza di Spagna contains the Spanish Steps and is a beautiful area. I also like being right at the metro stop. We found the Condotti Hotel. It was an average Hotel, but again I liked the location. Also they gave us free wi-fi which I didn't get in any other Italian hotels.
.
.
.
.
.
.
.
.
.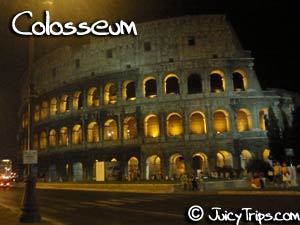 After revisting my past like my old college campus and attempting to go to my favorite pizza places that were now closed, I went on a night time site seeing tour. I visited some on the larger places like the Colosseum, then went on whatever site was on the way to the Drunkin Ship. The Drunkin Ship is an American bar in Campo de' Fiori, with American waitresses and bartenders. Usually I don't like going to American places when I travel, but I went more for the college memories.
Day 7: I went around Rome to famous spots like the Pantheon which was a building built by Marcus Agrippa as a temple to all the gods.
.
.
.
.
.
.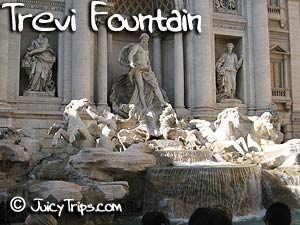 Then the Trevi Fountain which is the the largest Baroque fountain in the city. Also, the Vatican City which has some nice gift shops surrounding it. Then the Piazza Navona which has 3 nice fountains and built on the site of the ancient Stadium of Diocletion where chariot races took place. Then the Piazza del Popolo which is "the piazza of the people" and is famous as a meeting place for large rallies.
.
.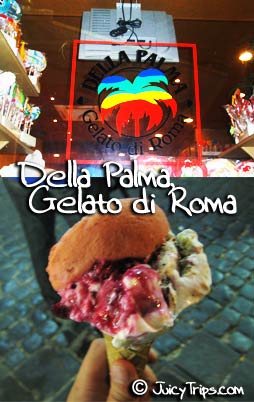 The main thing I like to eat in Rome is their Rustic Pizza, Prosciutto Panini, and their Gelato. I think most of the Gelato place in Rome are better than any ice cream place in the US, but Della Palma Gelato di Roma is the best of the best. You'll walk in the place and see over a hundred flavors of the best looking Gelato you ever seen. It's truly unbelievable how good this place is.
.
.
.
.
.
.
.
.
.
.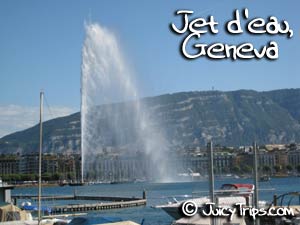 Day 8. Flew into Geneva Switzerland, turns out making Geneva my last stop worked out great, since I go to relax since there isn't much to see. I wouldn't really recommend going to Geneva for site seeing; they have the Jet d'Eau, which is a large water fountain, and not much else.
.
.
.
.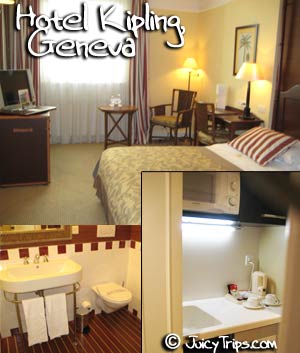 I stayed at the Hotel Kipling which was very nice and also have us free wi-fi, and a free bus pass too.
.
.
.
.
.
.
.
.
.
.
.
At night we ate at Les Brasseurs where I had an authentic Swiss dinner of Sausage and Potatoes which was pretty good. I also had a 5 beer sample which looked real good but unfortunately didn't taste very good.
Day 9 I headed for home in the morning and was once again thankful I had my iPod touch to help me pass the time by watching movies on it. I actually watched a bunch of episodes of It's always Sunny in Philadelphia, I love that show.