I took a trip to Hawaii last week, I have to say May is a great month to go, the weather was perfect. I'm going to try to mention everything I did in the post, so other people can get some tips. First thing I did was book the trip on Orbitz. I booked on Orbitz before and it's a good site, never had any problems. Next thing I did was call a Travel Agent. I've been to over 60 cities and 12 countries and never used a travel agent before, but since Hawaii has many Islands and is expensive, I wanted to get the most for my money. She had some good recommendations, but I probably wouldn't use a Travel Agent again, since I can find better deals on my own. Since, I was only there a week she recommended I go to 2 Islands, Oahu and Maui. So, the next thing we did was book a flight from Oahu to Maui on Hawaiian Airlines, that flight was pretty cheap.
The Trip:
It was about a 10 hour flight from Florida to Hawaii. I tried not to sleep the night before so I can sleep on the plane, but I slept less than half the time. I used my iPod to drown out the sounds of a crying baby and the flight didn't seem as long as I though it would. When we got off the plane the Travel Agent paid a company to put a Lei around our necks like you see in the movies. I was looking around for them, but couldn't find them. The problem was I was looking Hawaiian person in traditional Hawaiian clothes like you see in movies to put the Lei on us. That wasn't the case; instead it was a very large White woman who looked like anyone you see off the streets. She was standing there holding an Expedia sign, and we didn't even book on Expedia. That was very disappointing, but funny at that same time.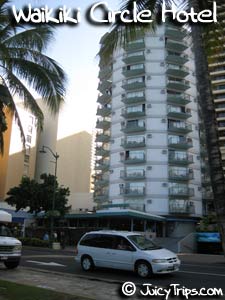 When we got to Oahu we went to Budget to pick up a car rental. I had problems with Budget that I'll mention later. We then drove to the Waikiki Circle Hotel where we had reservations. The Waikiki Circle Hotel is in a good location in Waikiki, but it's a small, older Hotel. I'm not big on spending lots of money on Hotel rooms since I'm only there at night to sleep, but I probably wouldn't stay there again, we had no problems, but I would just try somewhere else next time since the Hotel wasn't that nice.
That same night we walked to the Seafood Village Restaurant (which was more like Chinese food) down the street, there I had the worst, greasiest spring roll I ever had. The entrée was average. I would not recommend that place. After eating we went back to the Hotel and went to sleep, it was a long day.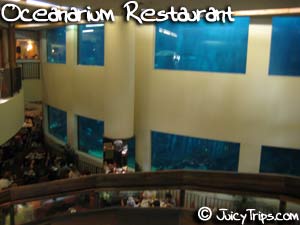 The next morning we went next door to the Oceanarium Restaurant in Pacific Beach Hotel for a breakfast buffet, I have to say it was the best breakfast buffet I ever had. The food was fantastic, and the ambiance was wonderful. The Oceanarium has a 3 story Aquarium inside the restaurant with several huge 4 foot, 90 pound Hawaiian Stingrays and over 70 other different marine species. We went there again the next day it was so good.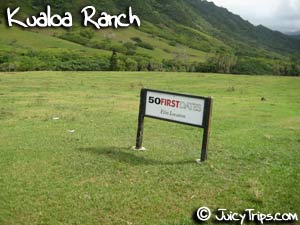 During our stay in Oahu we went to the North Shore and Sunset Beach, but it was a big waste of time. The North Shore and Sunset Beach are known for huge Pipeline waves and surfing, but we didn't know that was only during the Winter months. In May when we went there weren't many waves at all, and they were small. We also went to the Kualoa Ranch wanting to do an ATV tour, but it was sold out, so we did the Movie Set Tour there instead. The only good part of the tour was we had a funny driver, the actual tour was something like looking at signs of what movies filmed there. The highlight of the Oahu trip was doing some watersports at the Hawaii Water Sports Center. There we did the bumper tube and it was a blast! We also did the banana boat there.
Overall Oahu wasn't that nice it was crowded and I wouldn't do back. If you combine all the population of all the Hawaii Islands, more than 80% of them live on Oahu. I live in South Florida and the beaches and cities are much nicer here.
Next, we go to the airport to fly to Maui, but first I had to drop of the car rental. When I was at Budget car rental taking my luggage out of the trunk a woman came up from behind me saying "What happened there" referring to a scratch on the bumper, I said I don't know that was there when I got it. Then we had an argument. If the Budget employees did their job I wouldn't have a problem. When I picked up the car it was night time and dark, they did not make me look over the car and sign a paper saying any dents or scratches on the car. They just gave me the keys pointed that car and sent me on my way, so I never looked over that car and never signed a paper. I still don't know if they are going to try to charge me for this, if they do I'll dispute it.
Anyway, that was the worst part of my Hawaii trip, from there everything gets good.
The Maui flight was only 30 minutes, and when we got there we went to Alamo to pick up the car rental. Our rental was very nice, very new, and no problems with Alamo.
We made our way to the Hotel, and right away I could tell I liked Maui a lot better than Oahu. It was a lot more green and a lot more quite. We booked at the Ka'anapali Beach Hotel, the Ka'anapali Beach Hotel is also an older Hotel, but it a large and very nice hotel. I would stay there again. Is close to Lahaina, Lahaina is nice old town with many shops. I also have to give props to a small local Taco place there that had great food. It's called Maui Taco, it in an old beat up shopping center in Lahaina. Another good, but pricey restaurant was the Hula Grill in Whalers Village next to the Ka'anapali Beach Hotel,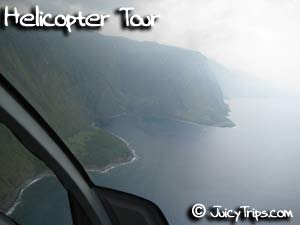 In Maui we went to the Maui Ocean Center, it was nice, but my attention span seems to be short for this type of thing. We also did a tour on the Blue Hawaiian Helicopter Tour. It was a good tour, I never been on a helicopter before, and don't really need to do it again, you do it once and that's enough. We also went to the Ioa Valley State Park, it's a very small park that you will be in and out of quick.
One morning went to the Haleakala Volacano to watch the sunrise and do a bike tour. We bought jackets the day before because we heard it would be cold, but it wasn't cold it was FREEZING, it was 30 degrees. We used the Haleakala Bike Company who picked us up at 1:45am to get there by sunrise. I recommend this company highly. Unlike the other bike companies that make you keep up with them and don't let you stop for pics, this company gives you the equipment and lets you go on your own. The bike ride is very long, but mostly downhill. You don't need to pedal much, but it is a lot of pressure on your hands, and you will always be on you brakes, others wise you will be going down very fast and it's all curves.
The highlight of the entire Hawaii trip was the Old Lahaina Luau, there are tons of Luaus in Hawaii but everyone says this is the best one, and it was awesome. Along with the great show, it has an open bar, and they cook a whole pig underground , under the sand, and you watch them pull it out. When you're there make sure you try the Guava Float.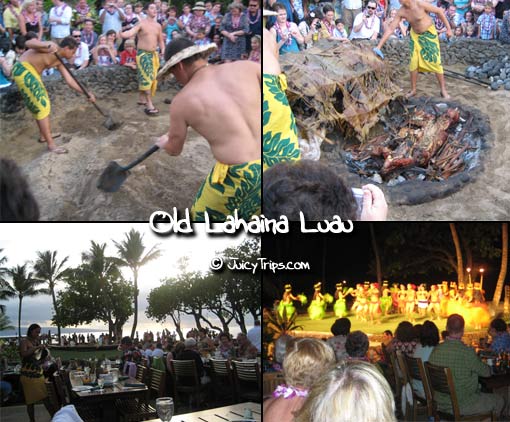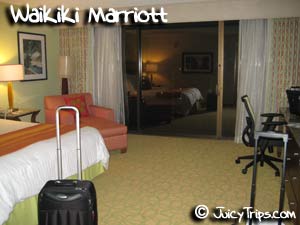 On our return home we were at the airport waiting to go back to Oahu, then a connection in LA, then Home. I check my voicemail and American Airlines said that our flight was delayed and it would cause us to miss our connection. So I waited until we got to Oahu and I went an American Airlines gate, it was 7pm, and the Agent said the flight was 5 hours delayed and she could put us on 2 other connection and we would get there night time the next day. I did the math quick in my head and that would be 26 hours of being stuck in airports and airplanes. So I asked if there was anything else she can do, and she said she could pay for a hotel for the night, and pay for a taxi, then we fly out the next day. So we did that. She put us up in the Marriott in Waikiki, the Marriott was great. Kudos to American Airlines, you treat your customers well. The next pay we had a full day, and didn't know what to do, so we went to Pearl Harbor, I didn't want to do the Pearl Harbor tour before because people say it's sad and I don't see the point of being sad on the trip. Everyone says how great it is, so I'm not going to say much about being there, other than it wasn't for me.
Well that was my trip, all I have left of it are these memories, lots of photos, and lots of Tikis I bought there. Support the locals and buy there Tikis, Jewelry, and Decorations directly from them on the streets while there. They actually make and carve things right in front of you.