I took a trip to San Francisco the end of April the weather was great during the day, and the night was freezing as expected. As usual I'm going to try to mention everything I did in the post, so other people can get some tips. First thing I did was book the the flight and hotel on Orbitz again. I never had any problems with them so keep using them. I didn't like the Hotels they chose for the package deals, so I booked them separately on their site.
Our flight there was with Delta Airlines. I always like Delta because they have planes where everyone gets their own little personal TV. We had to change planes in Atlanta but everything went smooth and was on time, thankfully since our layover time was only 45 minutes. It was a total of about 6 hours flying time for us, most of the time I was watching TV and playing the Civilization IV game I brought with me on my laptop.
When we landed in the San Francisco airport and went to baggage claim it was a very short walk but our luggage was already coming out, it was the fastest luggage service I ever had. San Francisco now was my favorite airport. We went to the car rental where I reserved my car with Fox Rent A Car. I never heard of them before, but chose to book with them because all the other car rental places where about $20 a day higher. Fox Rent A Car had the nicest staff, and I thought that even before they upgraded me to a Jeep for free since they ran out of economy cars.
So, we jumped in our Jeep Compass and headed for our hotel. We had trouble finding the Hotel and where driving down Market Street for a while. That was the last time I drove on Market Street, it was the street from hell. The left lane says it's only for buses, but there are still cars driving in it, and the right lane is slow and has buses stopping in it.
We finally got to the Hotel. I reserved at Hotel Kabuki, it looked like a cool Japanese theme Hotel. First impression weren't great there were lots of flies in the lobby. I also wasn't trilled when they said parking was $35/day for valet or $15/day self service. As for the room it was cool. Along with what you see in the photo they gave free tea service and 2 kimonos to wear.
.
.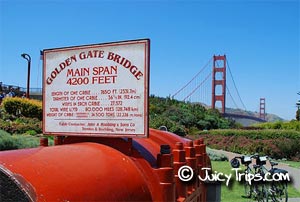 The first day we decided to grab some sushi for lunch then go to ride a bike across the Golden Gate Bridge. We rented the bikes at Bike and Roll, they weren't very good looking bikes but we had no problems with them. It was about a 2.5 hour ride to get to the bridge and back. A lot of it was uphill but we liked the workout. We actually did a 5 mile ALL uphill ride in Red Rock Canyon Vegas a month earlier. That ride was all uphill and I gave up on it, but the ride in San Francisco had a variety of uphill and downhill that made it fun.
.
After the ride we were exhausted and hungry. We ate at the Franciscan Crab Restaurant at Fisherman's Wharf where we had an octopus appetizer that we didn't really like, and some crab legs that were delicious. The crab legs were on the small side, but they had an awesome seasoning on them. Their chocolate Sunday was great too.
.
.
.
The next day we got up and went to a local bakery for breakfast. Which wasn't a good idea to eat so much sweets because we were then going to a chocolate factory tour. We went to Charles Chocolates Tour. They factory was small, so the tour was small, but is something nice and inexpensive to do. He's a photo of the chocolate they gave us for the tasting.
.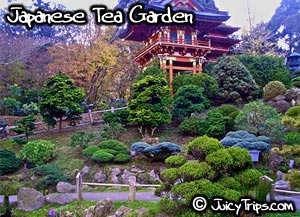 After the chocolate factory tour we didn't know what to do between then and our Alcatraz evening tour. So, I looked at the map and seen the Golden Gate Park has a lot of culture and a lot to see. So we went there and went to the de Young Museum. There's not much to say about a museum, if you like art you'll like the de Young Museum. We also went the Japanese Tea Garden which was a very nice park and good place to spend an hour.
.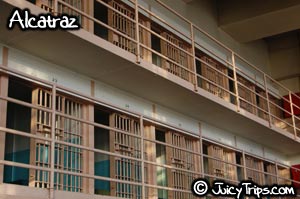 We then journeyed to our Alcatraz tour. It was in the evening so it was cold, I actually bought another jacket and was wearing a sweater and 2 jackets. The tour was interesting they have everyone a headset so they can hear the stories. I don't know I kept thinking this tour would be so much better if they turned off all the lights and just gave everyone flashlights and tried to make it scary.
After the tour we went to Pier 39 and ate at Wipeout Bar & Grill which was good. Then it was off to bed and try to figure out what to do tomorrow.
By the third day we were bored of San Fran and decided to go to other cities. We heard Monterey was nice and had beautiful views on Highway 1, so we headed to Monterey. First I'd like to say the views on Highway 1 are nothing special and I seen better in just about every other country and state I've been to. The best part about the drive is stopping on the side of the road to buy fresh fruit. We bought a bucket of cherries and ate them all along the way as breakfast.  Thet tasted awesome. As for Monterey if you're hungry it's an awesome place to go, but eating is all you can do, there is nothing more to see. As you walk up Fisherman's Wharf in Monterey it's pretty cool, all the restaurant call you over to give you a free sample of their Clam Chowder, by the time I got to the end I had about 7 samples and was getting pretty full. I then thought Café Fina had the best, so got a Clam Chowder in a Bread Bowl to go and we got out of town. It's a shame the Fisherman's Wharf is very nice there, but that's all there is to see.
We then decided to drive to San Jose. San Jose was one of the cleanest, nicest looking cities I've been to. We liked it a lot more than San Francisco, but it's not a real tourist place, so there wasn't much to see especially since we got there at 5pm and all the museums were closed. After a 2 hour city walk and some ice cream we headed back to San Fran. We ate at Franciscan Crab Restaurant again, because the crab legs were awesome, but restaurants are never as good as the first time.
The following day we awoke and we already knew it was going to be the best day because we were going white water rafting. I booked though Tributary Whitewater Tours. They gave us wetsuits for free and we needed them because that water was cold. We did the North Fork American River and we were told it was the best time of year to go. The river had some awesome rapids, but it wasn't as fun as the 3 times I did it in Costa Rica. The problem is even though it has some good rapids there is a lot of downtime when you're not paddling at all. Costa Rica we paddled almost non stop. Also our guide was setting us up so we'd paddle before the rapid in get in position and never paddled in the rapid. Costa Rica we paddled both before the rapid and in the rapid. Maybe he did the right thing though because we saw other rafters crash and loose there raft. Overall it was a great time though, white water rafting is always fun. The company we booked with Tributary Whitewater Tours gave us a great lunch in the middle of the day. The only bad part was they had no photographer. Most companies have a guy on a kayak taking pictures to sell to you later.
That was our last day there. We had a flight at 6AM the next day. Our flight time turned out to be a problem. This is where my experience with the Hotel Kabuki turned to crap. When we tried to leave the Hotel they told us the Self-Parking garage was closed. They said if I want to get my car I needed to pay my regular parking fee PLUS AN EXTRA $50. I knew nothing about this but then the guy at the front desk pointed out a little piece of paper they had it written on. I pretty much felt like I was being blackmailed(which I wasn't since they wrote it on a little piece of paper), I can either miss my flight or pay them $50. Also, the security guard wouldn't even take a credit card, he said no cash only. So, I paid him cash so I can be on time for my flight, he then put the $50 in his pocket and opened the gate. There is no way I would recommend Hotel Kabuki to anyone.
(Note when I tried to post my hotel review on sites like TripAdvisor saying what happened they wouldn't approve it, so I no longer trust Hotel review sites, they edit the bad ones out)
Our flight back was on Continental Airlines. Continental Airlines was the best food service I had on an airline in a long time. They gave us a full breakfast before our connection in Houston. Then a sandwich on our second flight. Again, I only had a 45 minute layover, but all out flight were on time, so we had no problem.
In conclusion if you are going to San Fran I would recommend only a couple days there then drive to other California cities so you don't run out of things to see.